Vol 6: 04 Windy Lake Sulphides, Canada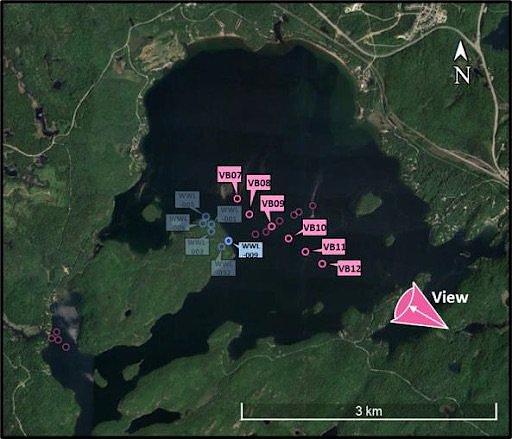 ADR Investigation into the Sulphide/PGM Potential at Windy Lake, Sudbury
This report describes the results of the February 2010 geoscientific survey completed by Adrok Limited ("Adrok") at Windy Lake in Sudbury, Canada. The results for this report have since been processed and analysed during April 2022, using Adrok's latest mineralisation exploration tools and techniques.
Adrok will primary use the Weighted Sulphide Correlation Criteria (WSCC) technique to identify areas of potentially high sulphide grade. The tool has been specifically designed to pinpoint zones of high sulphide mineralisation beneath the Earth's surface.
In summary, Adrok have identified high-confidence WSCC targets at a depth of 1250-1500m, that is validated by nearby drilling/assay results. This strong WSCC target zone can be interpretated to be an embayment deposit associated with the Sudbury Igneous Complex.
ADR INVESTIGATION INTO THE SULPHIDE/PGM POTENTIAL AT WINDY LAKE, SUDBURY
PULSED EM SURVEY IN ONTARIO, CANADA