To fundamentally change the way our industry explores for its resources in a sustainable, environmentally conscious way
Our ambition is simple and bold.
Because we believe our technology is fundamentally a game changer.
Our methods are non-destructive and care for our planet.
We intend to expand further around the globe, eventually becoming the must-use scanner for all geophysical explorations.
We are employing more and more staff to build momentum with our growing client base and expansion strategy.
Our unwavering vision and focus will see us achieve great things in the next few years. Changing the face of subsurface exploration forever.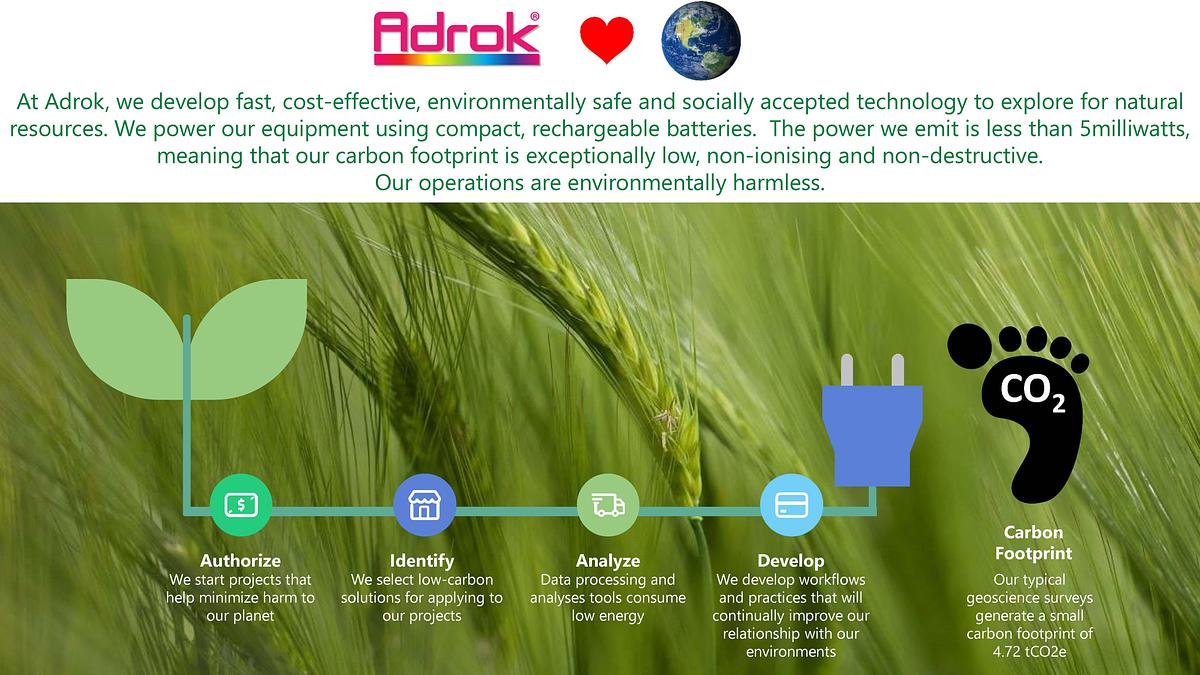 In July 2021, Adrok engaged Crescus (www.crescus.com) to complete a Sustainable Development Review of our company to support our ESG strategy. Commenting on the project, Crescus Director Rick Donoghue stated "Adrok's innovative low impact, low CO2 emitting, non-ionising and non-destructive technology to identify natural resources helps the energy sector reach low carbon goals while meeting future energy demands so it has been very rewarding working with them to further their own ESG ambitions." The report concluded that Adrok contributes in a positive way to 10 of the 17 SDGs, as highlighted below.